Our senses are limited. Each of them perceives a fragment of reality. These fragments are reassembled by our mind to build our own world, which we have the illusion that it is outside of us, same for all and complete.
Read more
Below and beyond our sensorial perceptions, other realities are operating. Some of them have been revealed thanks to the technologies that enhance our senses, others are suspected, others still remain inaccessibles.
Nevertheless, all these processes converge to transform energy into matter, then matter into more and more complex living organisms until the emergence of abstract thinking and, ultimately, into direct experience of spirituality.
Organized into 5 main themes, from OUTER SPACE, ELEMENTS, LIFE, THINKING to BEYOND, Philoxerax's artistic work evokes this amazing alchemy that continuously operates, here and now, so that our existences can take place.
Using only fractals as a digital material, he assembles them, superimposes them, interweaves them to obtain new compositions that capture these abstract energies, these compositions of forces that oppose and balance each other continuously.
The videos below are in low resolution. They are also available in high resolution by clicking on external links below.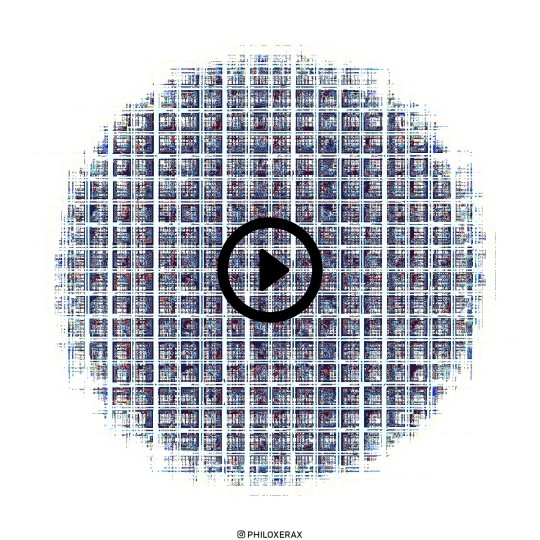 Motion 006 B | Artificial Intelligence | Created by P.Chevalier, music by N.Fauveau & JM.Plantey | 12.2022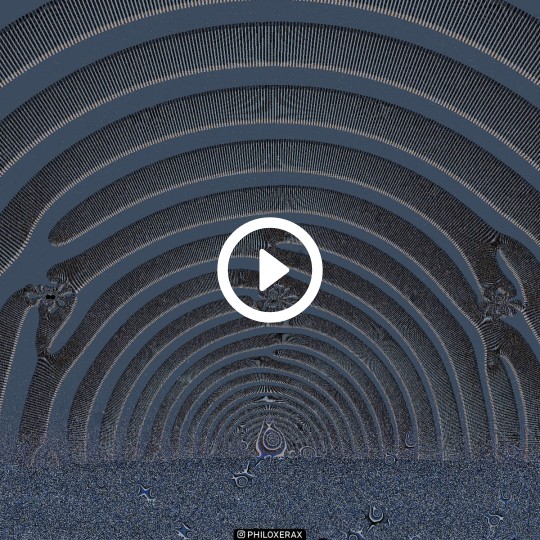 Motion 005 A | Still Wars | Created by P.Chevalier, music by N.Fauveau & JM.Plantey | 11.2022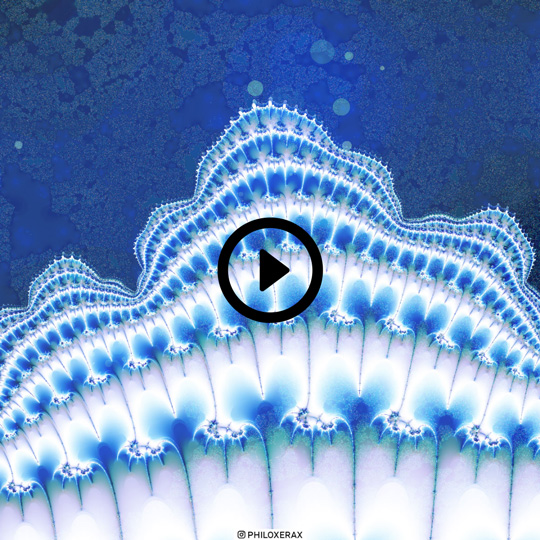 Motion 004 A | Abyss Kiss | Created by P.Chevalier, music by N.Fauveau & JM.Plantey | 10.2022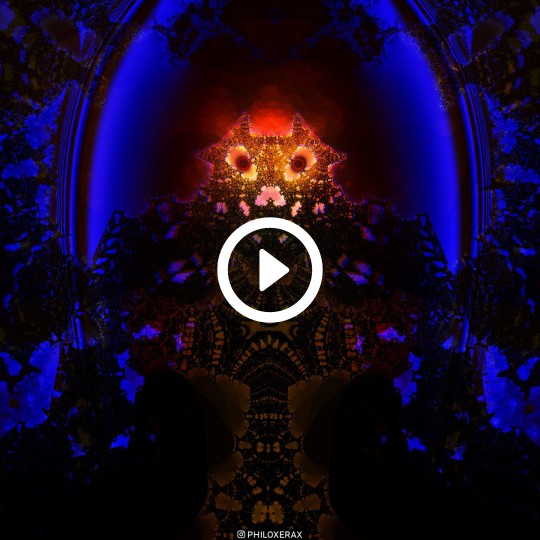 Motion 003 A | Good and evil | Created by P.Chevalier, music by N.Fauveau & JM.Plantey | 09.2022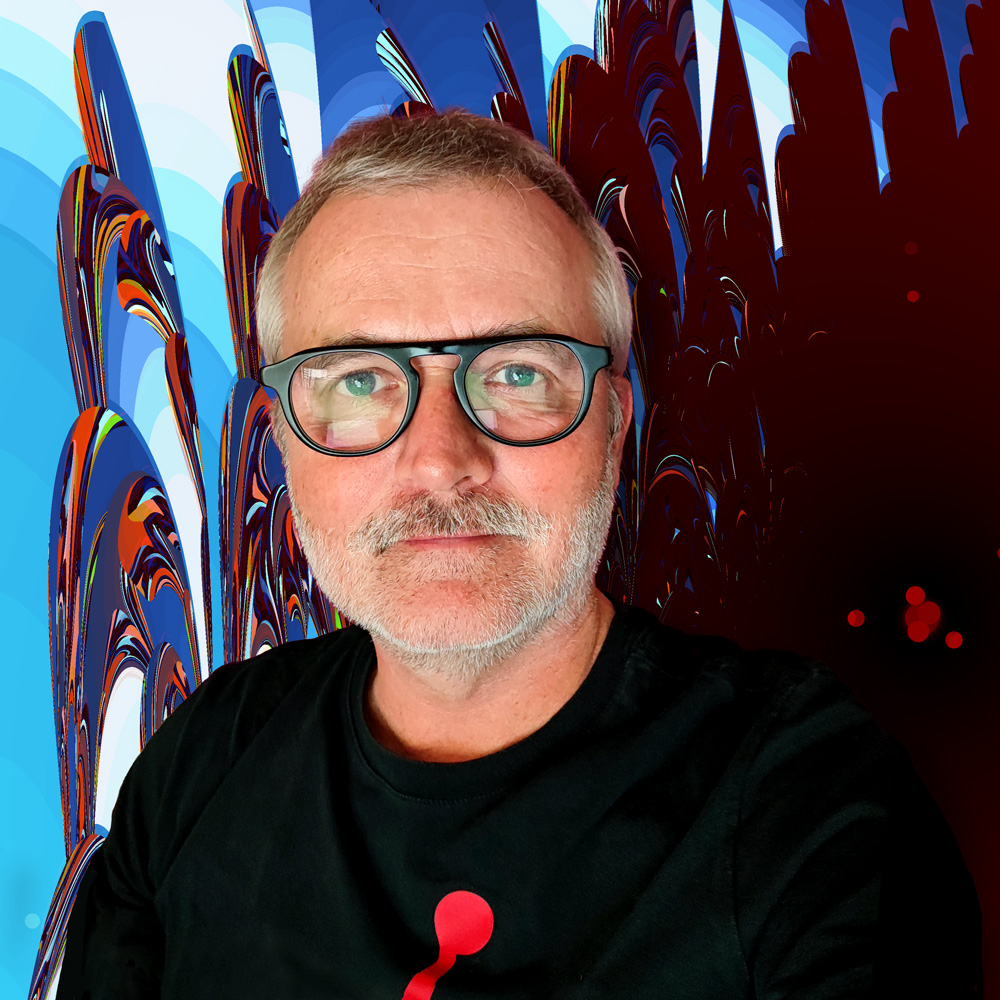 Philippe Chevalier (whose artist name is Philoxerax) is a French digital artist. He does not have a classic career as an artist even though he has the background. He started painting in 1990, when he graduated from the Ecole Nationale Supérieure des Arts Décoratifs of Paris, France. (EnsAD).
As early as 1993, Philippe had a growing interest in using computers as creative tools. Back then, computers that could display 256 colors cost a fortune, so Philippe worked nights at Apple France and used their Macintosh II to create his first digital works…
Philippe's passion of computers continued to grow and in 1998, he learned to program as an autodidact. He will then become a developer. For twenty years, he created video games, websites and online applications.
Today, Philippe returns to where he left off 20 years ago. Combining his skills as a programmer and an artist, it's 100% through digital that he resumes his work. He has given up brushes, pencils, pastels, but also the shapes and lights captured by a camera or an artistic gesture. The materials for his new works are mathematical formulas and dimensionless geometric objects called fractals.
Philippe is also a practitioner of Tibetan Buddhism for over 20 years. This is why his artistic work focuses on the interrelation between mind and reality.
FRACTALS WITH NO SIZE LIMIT
Using fractals, this 100% digital material, Philippe creates pictures and animated videos that have no size. Despite their complexity and the richness of their colored textures, the compositions can be recalculated and printed at any scale (always in 300 dpi resolution) without alteration.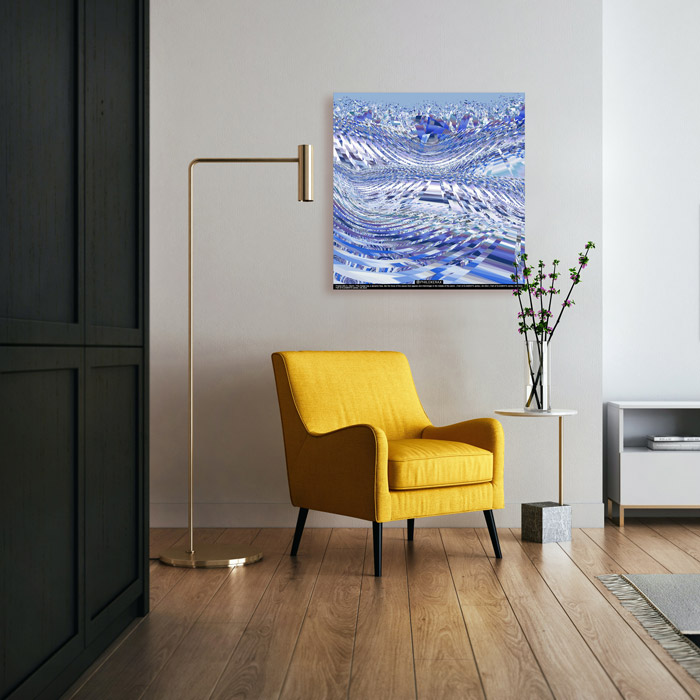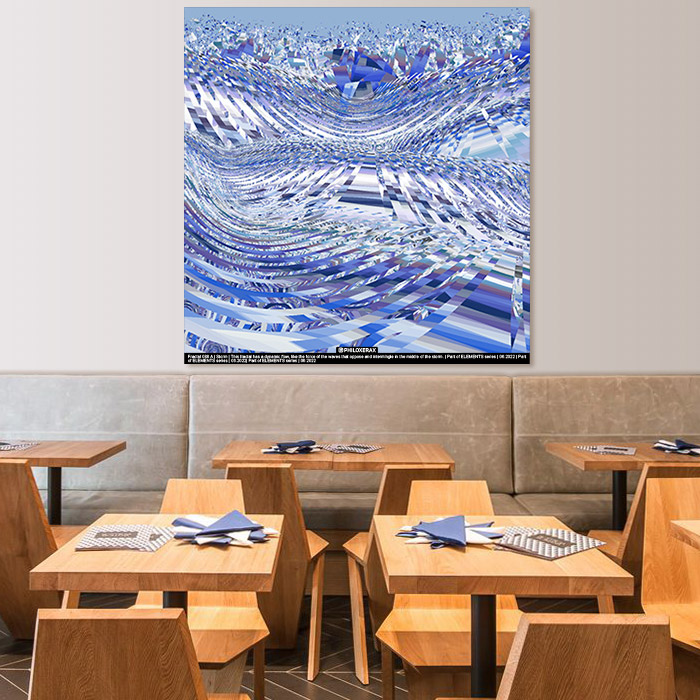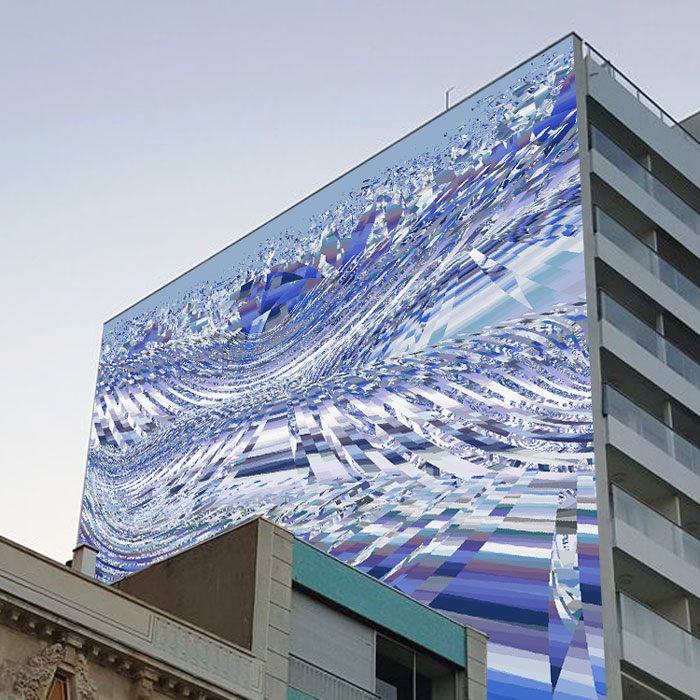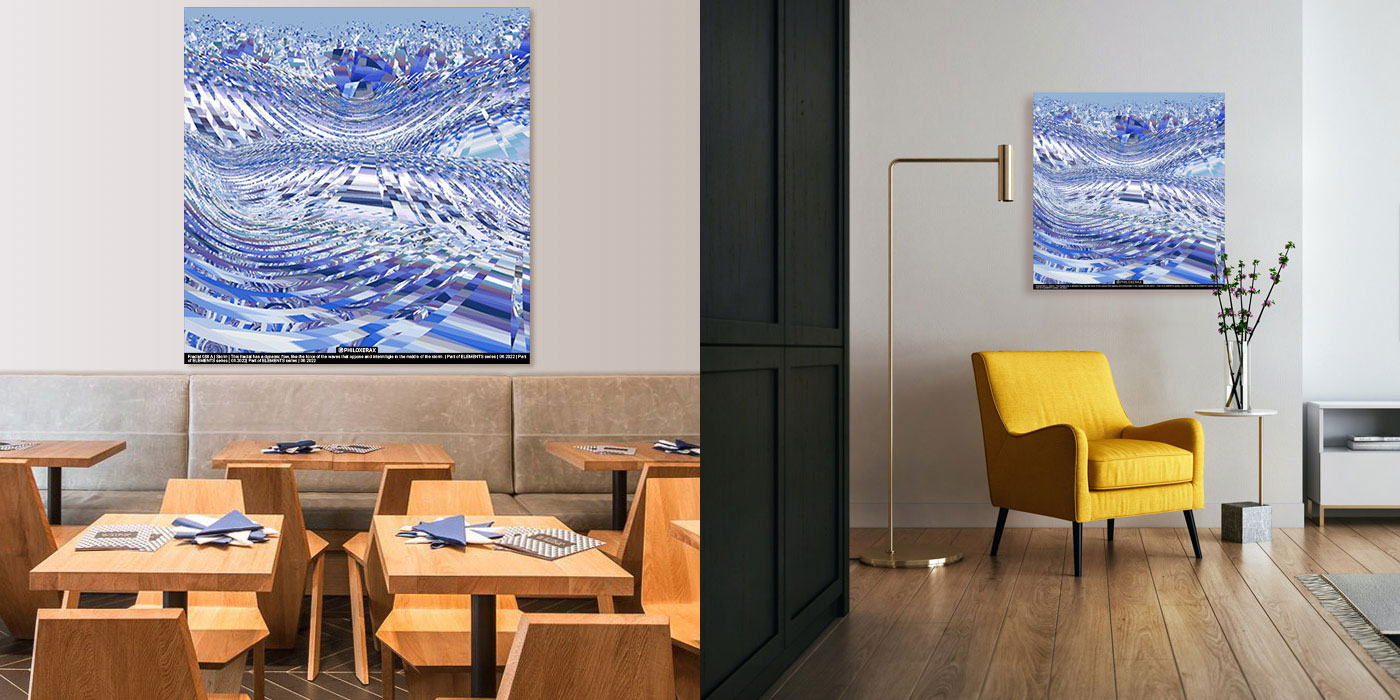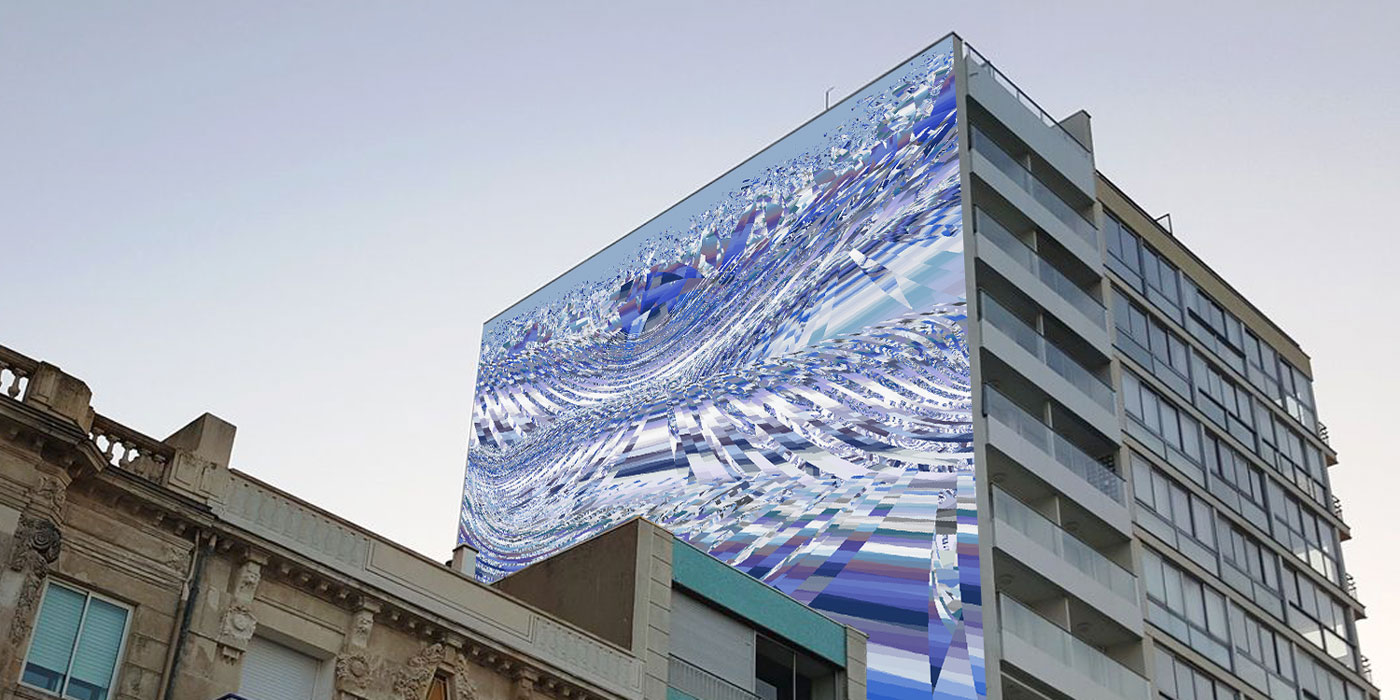 Having started this work based on fractals quite recently (2021), I have not yet found the opportunity to exhibit it. If you are an international gallery interested in my work, let's get to know each other.